New food launches this week saw brands create new flavors of high-protein ice cream, launch new varieties of plant-based batters and spice up the popcorn category. Check out this gallery for new items from Beyond the Equator and ALOHA as well as the latest innovation from the Sprout Organics x Cocomelon line.
Litehouse, Inc.
Litehouse, Inc. adds to its portfolio of salad dressings, cheese crumbles, herbs and sweet dips with the launch of its new line of savory dips and spreads. Available in five varieties – Homestyle Ranch, Avocado Ranch, Southwest Ranch, Dilly Dip and Spinach Parmesan – are "an evolution" of Litehouse's previous vegetarian dips", according to the brand, with cleaner ingredient labels, bolder flavors and better taste. The new revamped 12 oz. bins are available at retailers nationwide for $3.99 per bin.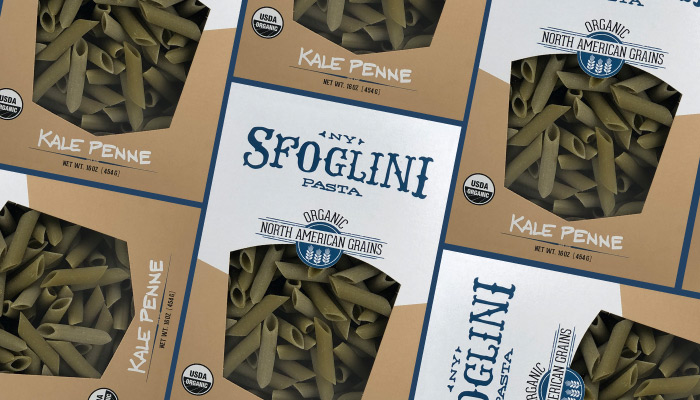 Sfoglini
Sfoglini has launched two vibrant new pasta varieties: Curcuma Reginetti and Kale Penne. The first, which is shaped like a ribbon with ruffled edges, was designed in collaboration with single-origin spice company Diaspora Co. The second is a green-colored paste that was featured in the club des pasta of the month of May from Sfoglini and will be available for direct sale. buy online in June. Reginetti Turmeric will be featured in Sfoligini's June Pasta Club and will be available for direct purchase in September.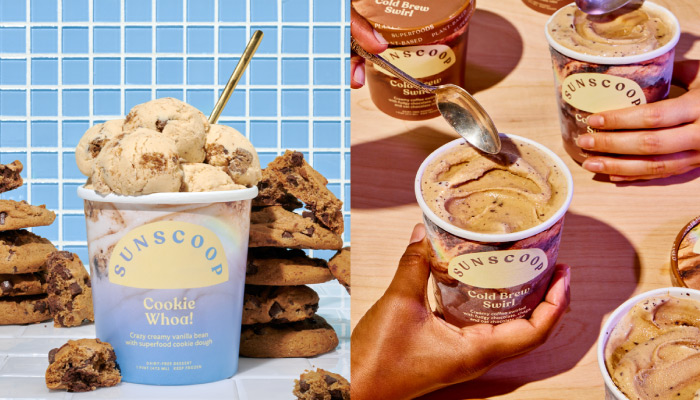 sun visor
Sunscoop has expanded its line of plant-based, allergen-friendly ice creams with two new flavors: Cold Brew Swirl and Cookie Whoa! The first features a coffee ice cream base loaded with chocolate, oatmeal chocolate chips, and chaga, a fungus with antioxidant and anti-inflammatory properties. The latter has a base of vanilla ice cream mixed with superfood cookie dough pieces that contain lion's mane and cocoa. The new pint varieties are available direct to consumer through the Sunscoop website.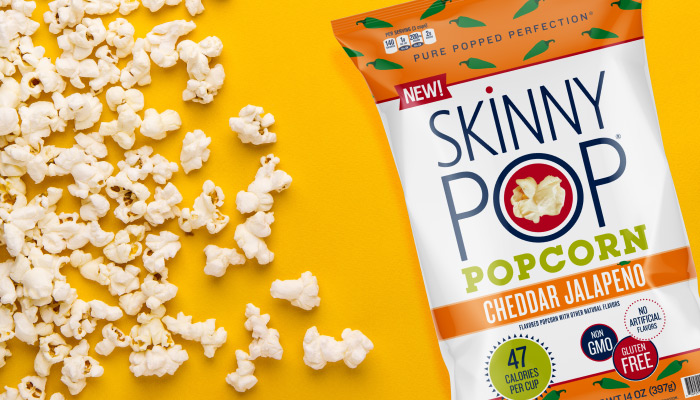 SkinnyPop
Better-for-you popcorn brand SkinnyPop has launched Cheddar Jalapeno flavored popcorn as a new limited-time offer. Available exclusively at Sam's Club for $5.98 per 14 oz. bag, the popcorn contains organic cheddar and "just the right touch of jalapeno to satisfy your cravings," according to the brand.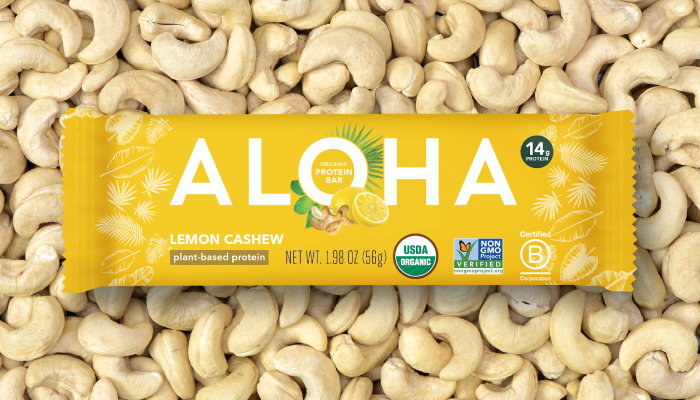 ALOHA
Along with its nationwide launch on Whole Foods Market, ALOHA has launched an exclusive new variety of protein bars: Lemon Cashew. Each bar is 230 calories and contains 14 grams of plant-based protein from a proprietary blend of brown rice and pumpkin seeds. ALOHA Lemon Cashew will be exclusive to Whole Foods for 90 days with a suggested retail price of $1.98 per bar.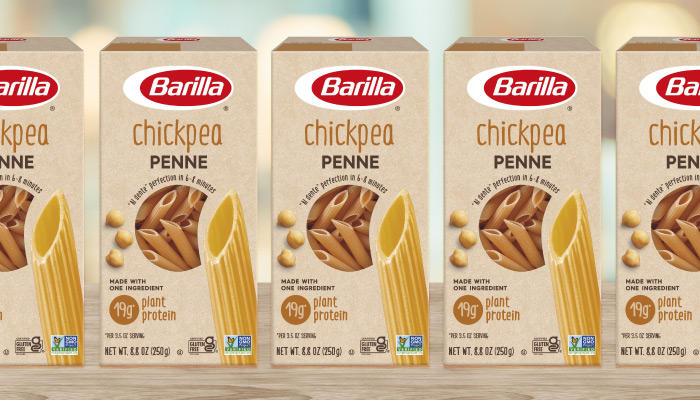 Barrel
Former producer Barilla has unveiled its new variety of healthier pasta on store shelves: chickpea penne. The new offering – made only from chickpeas – offers a protein-based option in place of its traditional counterpart and follows the company's launch last year of a chickpea spaghetti. Each 3.5 oz. serving contains 19 grams of plant-based protein and is gluten-free and vegan. Barilla Chickpea Penne is available online and in-store at a suggested retail price of $3.49 per 8.8 oz. box.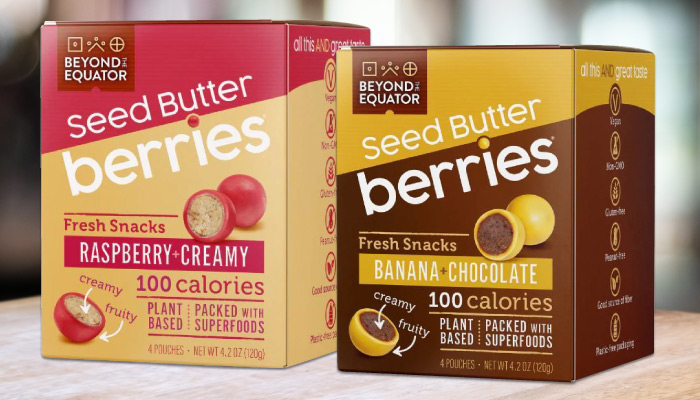 beyond the equator
Beyond the Equator has expanded its snack portfolio with the addition of refrigerated Seed Butter Berries. The portable, poppable berries are made with seed butter and covered with an outer layer of a fruit "skin". Each 100 calorie packet contains superfoods such as chia seeds and flax seeds. Beyond the Equator Seed Butter Berries is available for $23.99 for four boxes of 4 sachets.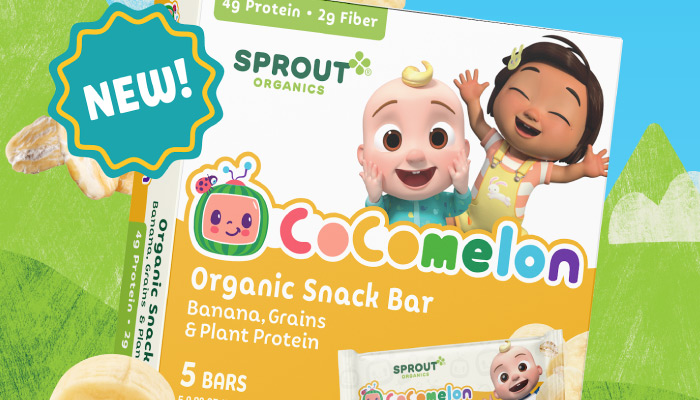 Organic germs
Sprout Organics has entered the growing kids' snack bar category with the launch of its Sprout Organics x Cocomelon organic snack bars for toddlers. Available in two flavor combinations – Banana and Banana with Peas and Carrots – the bar is the latest innovation in the Sprout Organics x Cocomelon range launched earlier this year. Each bar contains a blend of unsweetened fruits and vegetables and contains 4 grams of protein. Sprout Organics x Cocomelon Snack Bars are available online and in-store for a suggested retail price of $4.79.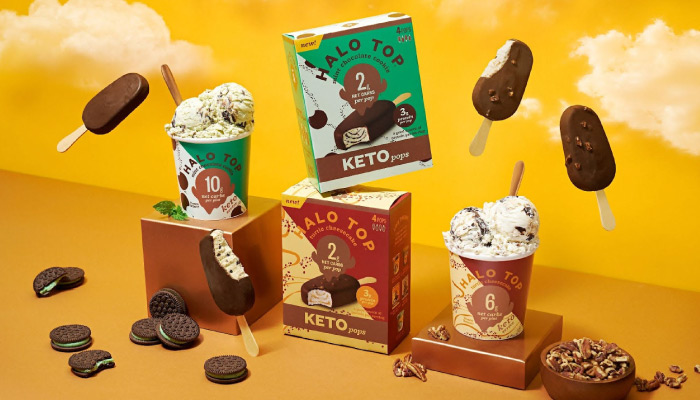 High Halo
Los Angeles-based ice cream maker Halo Top has released two new keto-friendly varieties: Turtle Cheesecake and Mint Chocolate Cookie. The first (19 grams protein/pint) features a cheesecake frozen dessert with caramel and chocolate swirls and pecan chunks. The latter (18 grams of protein/pint) is full of mint frozen dessert and chocolate cookie crumbs. Both protein-rich flavors are available in pop and pint sizes. The Halo Top Keto Series is available in the frozen aisle of grocery stores nationwide for $5.49 a pint and $4.99 a can of soft drinks.